Student Visionaries of the Year Washington DC
Washington, D.C. Student Visionaries of the Year
Visionaries look to the future—and see infinite possibility.
They challenge the status quo—and make the impossible possible.
They boldly imagine a better world – and lead the charge to create it.
The Leukemia & Lymphoma Society (LLS) was built on that same vision - of a better world - one without blood cancers. Through our Student Visionaries of the Year campaign, we are excited to recognize these young leaders for being what we need most, visionaries.
Student Visionaries of the Year is a philanthropic leadership development program through which highly motivated, high-school leaders embark on a journey of professional growth, fostering professional skills such as entrepreneurship, marketing, and project management all while working to raise as much as possible for LLS's mission.
These tenacious young changemakers fundraise for LLS in honor of blood cancer survivors. The titles Student Visionaries of the Year are awarded to the candidate teams who raise the most funds in their community during the 7-week competition.
2023 WASHINGTON DC STUDENT VISIONARIES OF THE YEAR
In 2023, 96 motivated high school candidates and their 338 dedicated team members raised an astounding $3,033,698 in just 7 WEEKS through fundraising for LLS's cutting-edge blood cancer research and patient services. CONGRATULATIONS to our 2023 Washington DC Student Visionaries of the Year participants on such an incredible impact!
A SPECIAL RECOGNITION TO OUR 2023 WINNERS:
First-place winners: Team Union For a Cure (F.C) led by Kosette Koons-Perdikis (St. Andrews Episcopal School) & Rachel Chung (Trinity Christian School)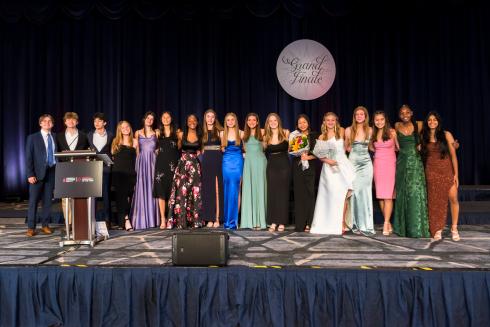 Check out Kosette and Rachel on Good Morning Washington talking about their incredible campaign and the overall experience of getting involved with LLS!
1st Runners-Up: Team Panthers Against Cancer led by Naiya Patel & Hannah Ordan from Holton-Arms School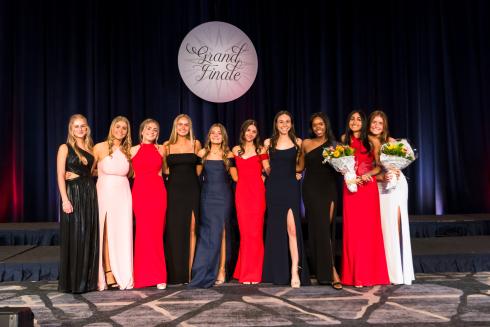 2nd Runners-Up: Team Gators Beat Blood Cancer led by Claudia Donatelli, Lara Barabanov, & Clara Ubl from Stone Ridge School of the Sacred Heart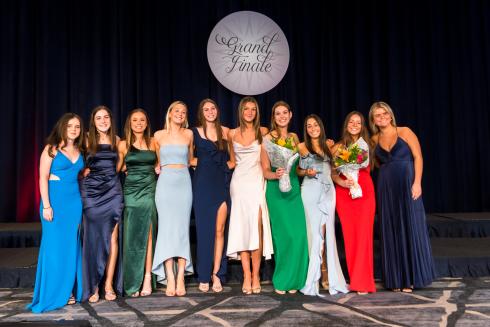 MISSION AWARDS
Research: Team Barons Crush Blood Cancer led by Reed Holder and Alyssa Wiener from Bethesda Chevy Chase High School
Patient Support: Team Generation Cure led by Gracie Lewandowski, Gelila Solomon, & Ambreen Mariyam from Robinson Secondary School 
Advocacy: Team Banking on a Cure led by Padraig (Paddy) McCarthy from Bishop O'Connell & Vince Gude from Gonzaga College High School
CONGRATULATIONS AGAIN TO ALL OF OUR 2023 WASHINGTON DC STUDENT VISIONARIES OF THE YEAR CANDIDATES & TEAM MEMBERS!
We are currently recruiting for our 2024 Student Visionaries of the Year Campaign - if you know an amazing high school leader looking to make a difference, please nominate them today!
News and Announcements
Full List of Graduates Here   Ashley Abikoff Bridget Adams Izzy Afran Emily Ahmed Maanha Ahmed Ayana Ahuja Rijja Noor Akhtar Farah Al Asadi Breana Alcantara Steven Allen Sydney Allen Nina Allen  Sophia Allenbaugh Maryam Alnaimi Ava…

Platinum Sponsors PhRMA Gold Sponsors CoStar Group Koons of Silver Spring, Inc The InterTech Group Jim Koons Automotive Group Silver Sponsors Wrobel Family Foundation Magoosh, Inc. Gharad SAT + ACT Prep CLC Agency Bronze Sponsors Enterprise Holdings Foundation The Young Hearts…

A HUGE CONGRATULATIONS TO ALL OF OUR 2023 WASHINGTON D.C. HALL OF FAME CANDIDATES AND TEAM MEMBERS!!! CANDIDATES Alyssa Wiener Annika Hermans Ava Brewer Benjamin Miller Brooke Roberts Chris Heyl Claire Whitty Darian Winston Emily Brennan Feeman Annas Francie Taylor Grace Enders Grace…
Sponsors
Platinum
Gold
Silver
Bronze
Staff Contacts
Katie Money - Campaign Development Manager
katie.money@lls.org | 914-496-1170
BriYanna Perry - Campaign Development Manager
Shelby Pittard - Campaign Development Specialist
Sam Roditti - Campaign Development Manager